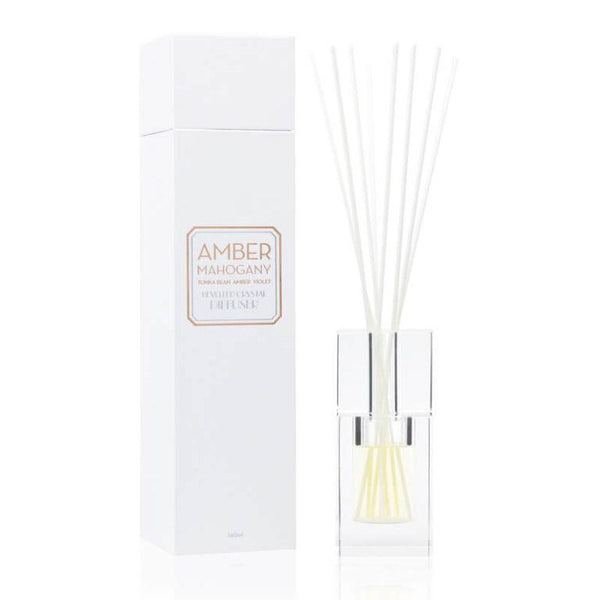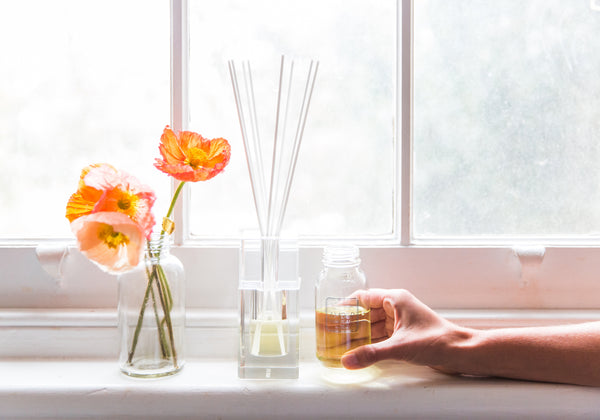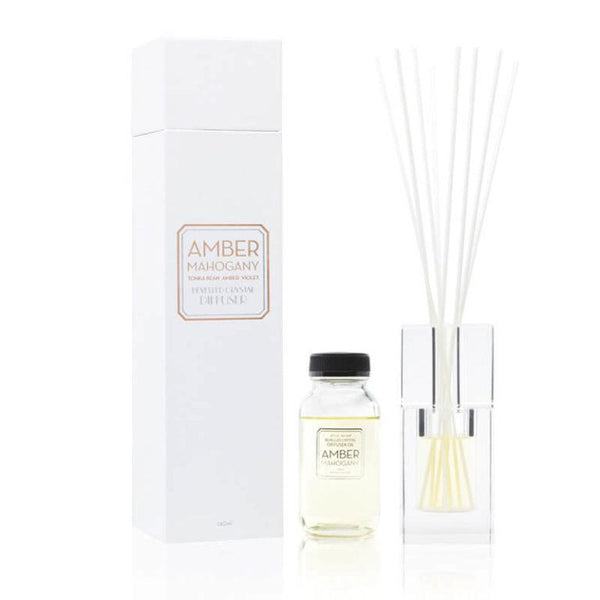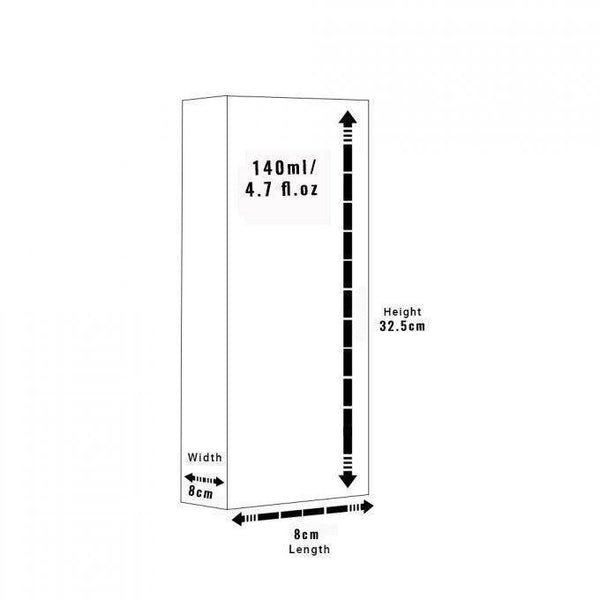 An art deco inspired, beautifully cut crystal piece, filled with an exquisite home perfume, the perfect décor item to suit any room. Presented in a beautiful gift box, this very special piece is designed to be re used, so refill items are available. 
Sensual and mysterious amber blends beautifully with the enveloping warmth of tonka, violet, cedarwood and musk to produce a luxurious perfume that awakens with its overtones of black pepper, lemon, eucalyptus, cinnamon and cardamom.
Dimensions:
32.5cm x 8cm x 8cm
Our diffusers are made using a superior quality formulation of 90% fragrance oil, blended using the highest possible percentage of natural essential oils combined with carefully manufactured fragrance to create our signature, complex fragrances.
Containing no water, and a minimal amount of ethanol, which is derived from the cassava plant, ensures our diffusers long lasting effectiveness. Our diffusers are also totally free of artificial colouring and over time will naturally change colour with exposure to the air.
A no animal testing policy is applied to all our products.
Fragrance Description
Top NotesAmber
Heart/Middle NotesViolet
Base NotesTonka Bean
candle safety
To get the most out of your candle and ensure every moment of your burning experience is pure pleasure, visit our candle safety page for tips and advice
Reviews