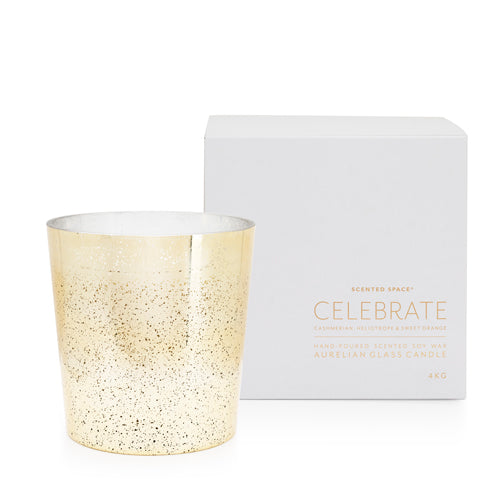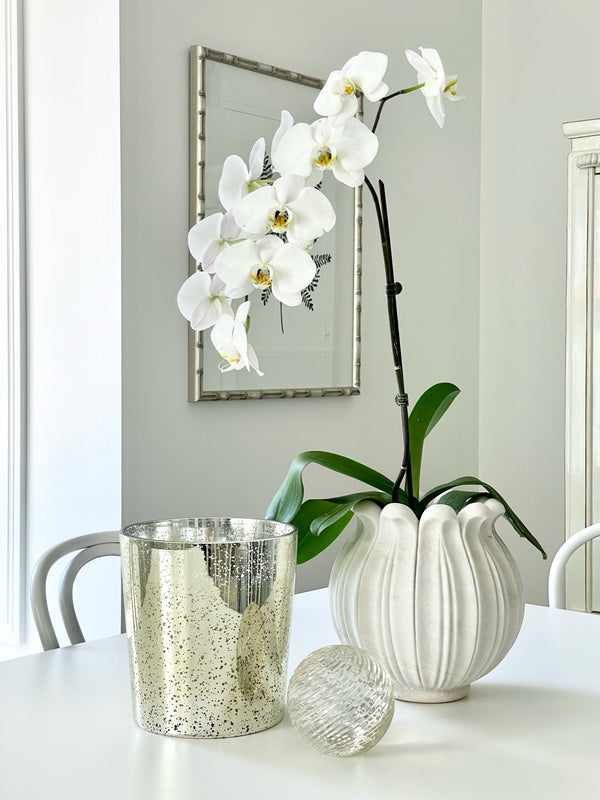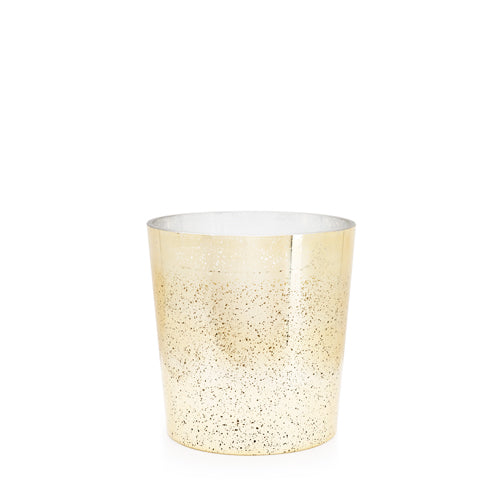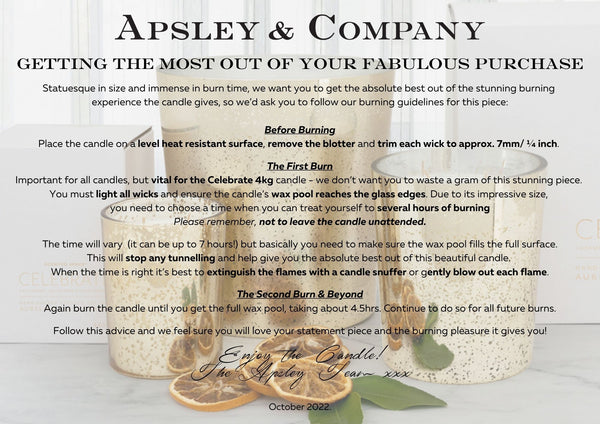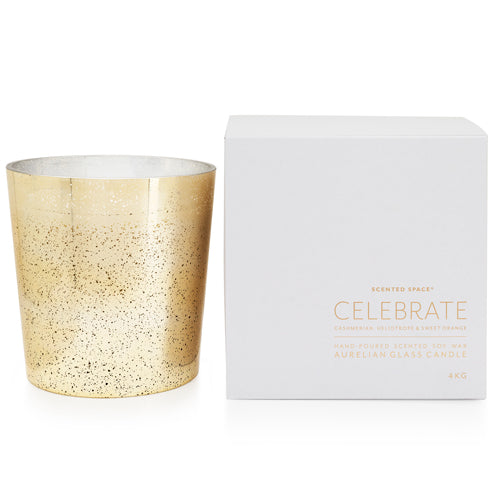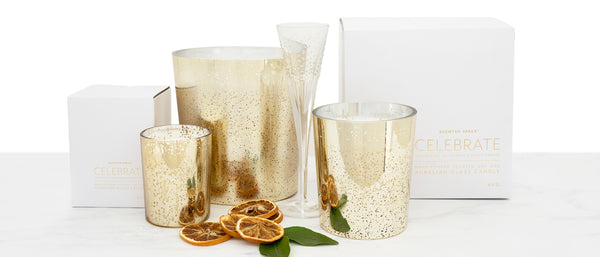 We really should take time in our busy lives to celebrate the big and small occasions in our life. Birthdays, anniversaries, milestones, holidays, engagements, 'firsts', or simply just getting through the day. We have curated our 'Celebrate' champagne coloured mercury glass candle collection to help you do just that!
The simple ritual of lighting and burning a candle stimulates a feeling of calm and reflection, encouraging us to pause, bring people together and enjoy the moment.
Our Celebrate fragrance has been carefully developed to fully immerse you in that moment of celebration. The sophisticated combination of cashmere, heliotrope and sweet orange harmoniously blend together to create an intoxicating fragrance with a deep herbal woody base lifted by the sparkle of fresh citrus. The perfect mood setter for any occasion or celebration.
As the candles have been created to honour special times in our lives, we have packaged each one in a luxurious crisp white handmade box embellished with a gold foil inscription, making them the perfect gifting option.
This statuesque 4 kilogram candle makes a wonderful standalone centrepiece or can be accompanied with a combination of the smaller candle options to create a truly impressive celebratory impact.
Dimensions:
21.5cm x 21.5cm x 22cm
Our bespoke fragrances have been created in partnership with renowned European perfumers and use the same precious, high quality elements found in designer perfumes. This development takes time and patience.
Every step of our candle making process is performed by hand with meticulous attention to detail.
We use only the finest of waxes. By hand pouring each candle, this formulation allows us to have a generous amount of fragrance throughout the entire candle and a longer lasting burn time.
German cotton wicks ensure excellent burn performance, every time.
The candle glass and the packaging can be recycled, reused or re purposed.
A no animal testing policy is applied to all our products.
Fragrance Description
Top NotesCashmerian
Heart/Middle NotesHeliptrope
Base NotesSweet Orange
candle safety
To get the most out of your candle and ensure every moment of your burning experience is pure pleasure, visit our candle safety page for tips and advice
Diffuser FAQs
We want you to love every scented moment of your room diffuser. Visit our Diffuser FAQ page to help put your mind at ease and ensure you get the most out of your diffuser experience.
Reviews