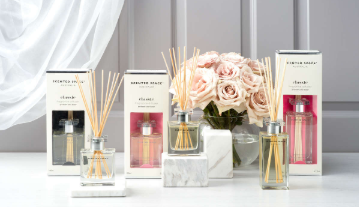 Scented Space Diffusers
For daily luxury in your home or office, or given as a gift for any occasion, Scented Space reed diffusers deliver wonderful ambiance to any environment.
Beautiful fragrance blends inspired by nature, and created by renowned international perfumers, are packaged in elegant, custom designed glass flacons.
Available in both 100ml and 200ml.
Showing 1-17 of 17 results