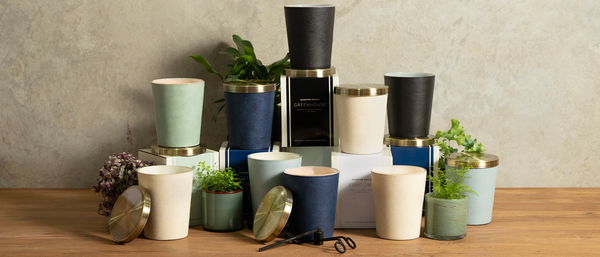 Scented Space Candles
Candles have been a traditional part of celebrations for centuries. Birthdays, anniversaries, life's milestones or simply just getting through the day, we should take time to pause and mark the occasion. With 'Celebrate' we have curated a selection of beautifully perfumed Scented Space candles to fully immerse you in that precious moment and make it even more memorable.
We've also crafted a sophisticated collection of gift boxed vegan leather candles, inspired by the classic style of Ralph Lauren. A design that is timeless, exudes a sense of luxury yet keeps a relaxed style.
With all our collections, we work hard to create not only candles but a decorative pieces for your home that are familiar and comforting with a beautiful sense of charm.