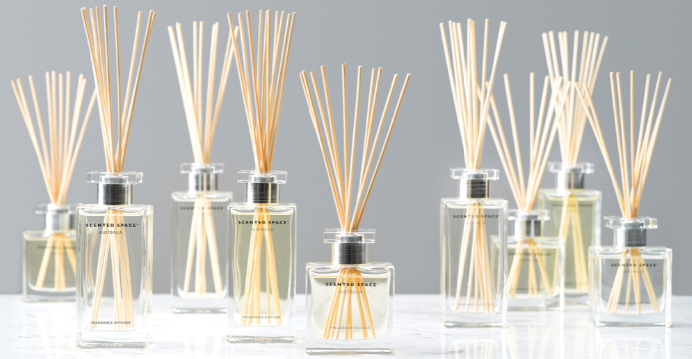 Scented Space
Perfume for your home where scent, lifestyle, memory and atmosphere are forever linked in harmony.
Perhaps it's the spicy smell of the peppercorn tree that reminds you of childhood, or the smell of the beach that is forever associated with your first summer holiday romance. The smell of popcorn in the movie theatre, the scent of white lilies on a cool autumn breeze, of melting raspberry icy-poles by the side of a salty swimming pool, of washed woolly jumpers on a sunny day, scent surrounds us every day and helps us create the most extraordinary memories.
Showing 1-12 of 12 results
Australia's first reed diffuser product. Contains no water, 90% fragrance oil, and minimal ethanol, derived from the cassava plant. Try our diffuser and understand why the quality is second to none.