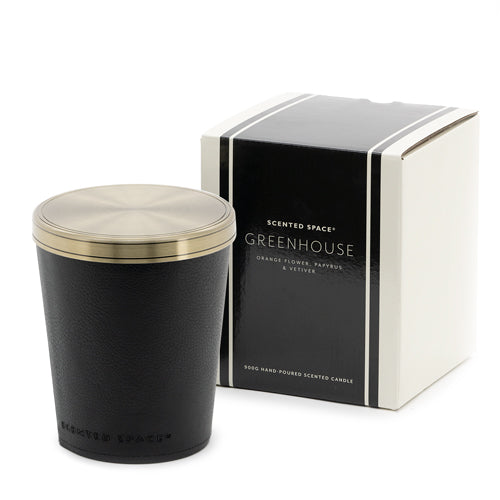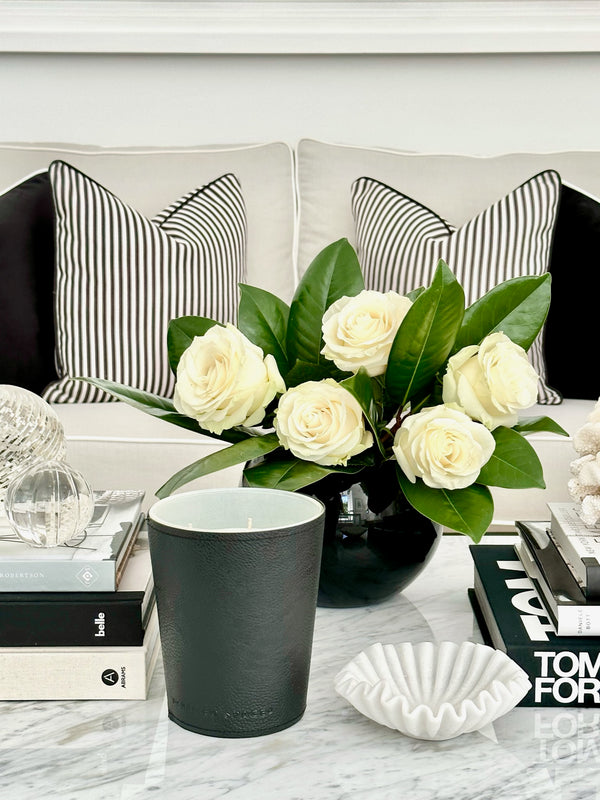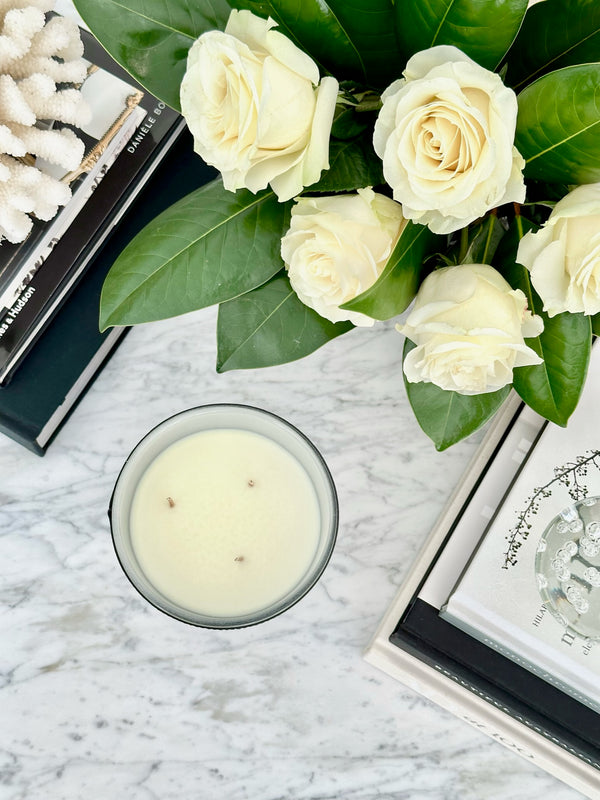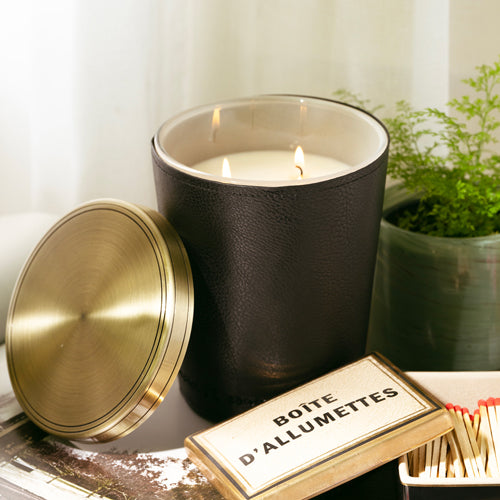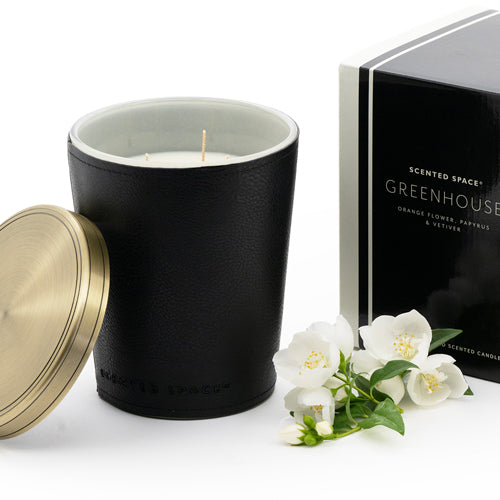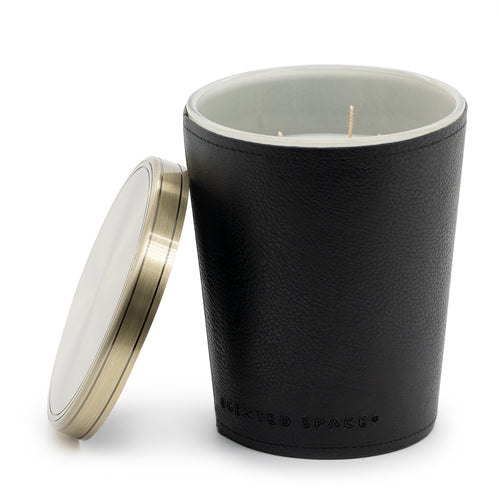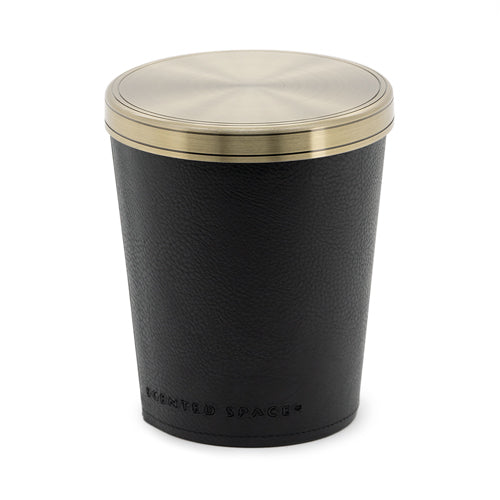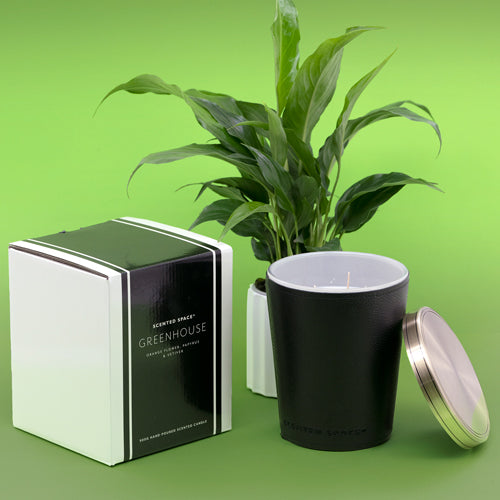 Our sophisticated collection of gift boxed vegan leather candles were inspired by the classic style of Ralph Lauren. A design that is timeless, exudes a sense of luxury yet keeps a relaxed style.
Each hand-poured candle is encased in a tactile soft vegan leather wrapped glass, embellished with subtle debossed branding for a distinguished look. 
The fragrances we have created are inspired by the wonder of summer living. Greenhouse has drawn on scents from the garden to produce a candle that is sensual and calming with its wonderful green fragrant marriage of orange flower, papyrus & vetiver.
The hand polished brass lid that encloses the gorgeous fragrance has been forged using a bespoke tool created by our crafters. Once pressed, each one is carefully hand-polished by artisans to create the circular hairline effect.
We have worked hard to create not only a beautiful candle but a decorative piece for your home. We hope our Vegan Leather collection will impress with its beauty and sense of charm that is so familiar and comforting.
Your candle will give up to 100 hours of fragrant burning pleasure.
Dimensions:
Candle - 13.75cm top diameter x 10cm base diameter x 16.25cm height
Box – 15cm x 15cm x 17.5cm
Our bespoke fragrances have been created in partnership with renowned European perfumers and use the same precious, high-quality elements found in designer perfumes. This development takes time and patience.
Every step of our candle making process is performed by hand with meticulous attention to detail.
We use only the finest blend of botanical soy wax combined with food grade wax. By hand pouring each candle, this formulation allows us to have a generous amount of fragrance throughout the entire candle and a longer lasting burn time.
German cotton wicks ensure excellent burn performance, every time.
The candle glass and the packaging can be recycled, reused or re purposed.
A no animal testing policy is applied to all our products.
Fragrance Description
Top NotesOrange Flower
Heart/Middle NotesPapyrus
Base NotesVetiver
candle safety
To get the most out of your candle and ensure every moment of your burning experience is pure pleasure, visit our candle safety page for tips and advice
Diffuser FAQs
We want you to love every scented moment of your room diffuser. Visit our Diffuser FAQ page to help put your mind at ease and ensure you get the most out of your diffuser experience.
Reviews