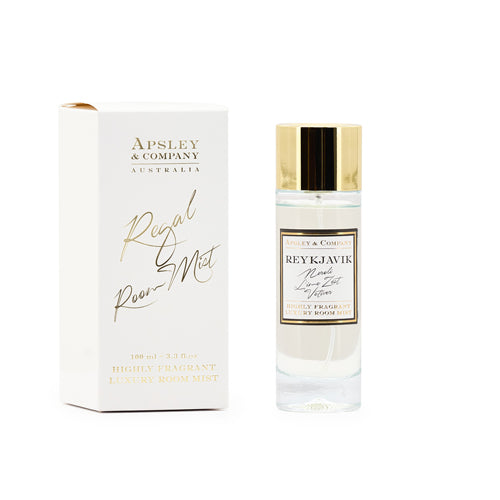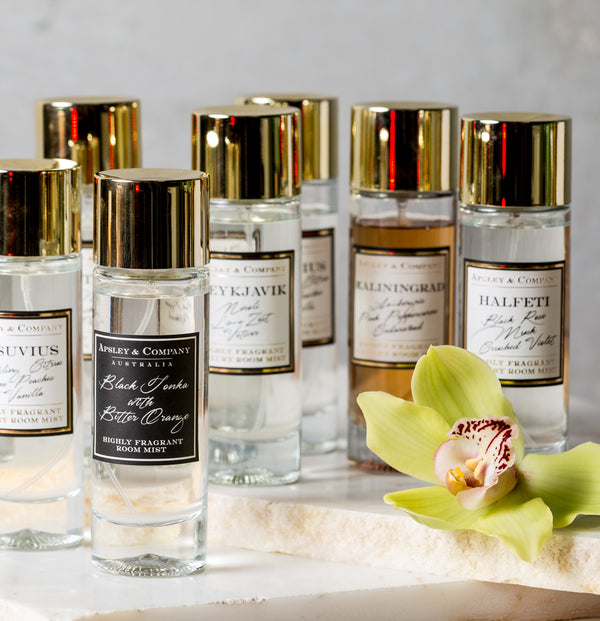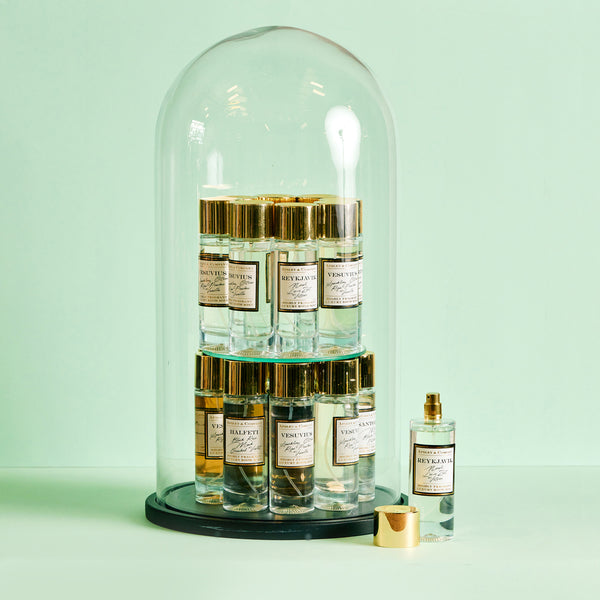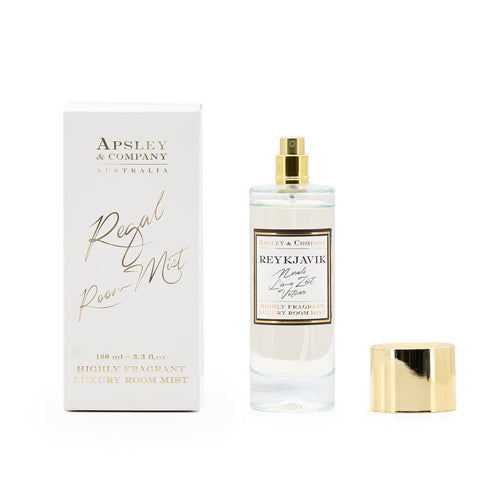 A tantalising medley of neroli, lime zest and vetiver, redolent of Iceland's awe-inducing Reykjavik.
Our Regal Room Mists act as a light veil of scented mist.  So effortless and perfect for spontaneous scenting anytime.  Ideal for spaces where using a candle or diffuser is not possible or practical.
Dimensions:
4.5 cm diameter X 15cm height

Our Luxury Room Mists act as a light blanket of mist, which means they're multi-functional and easy to use anytime. They're effortless, allowing a quick burst of scent into any space without the worry of cutting wicks and taking care of a candle. 

With a burst of fragrance, you can freshen up soft furnishings like couches, rugs, bedding or even car interiors. For those situations where you need a little reminder of home, bringing along your favourite scent can be the comforting touch you need. From hotel bedding, to a quick spritz of your suitcase before packing clothing, our Regal Room mists are the perfect addition to your travelling kit.
FRAGRANCE DESCRIPTION
Top Notes
Neroli
Heart Notes

Lime Zest

Base Notes

Vetiver




candle safety
To get the most out of your candle and ensure every moment of your burning experience is pure pleasure, visit our candle safety page for tips and advice
Reviews