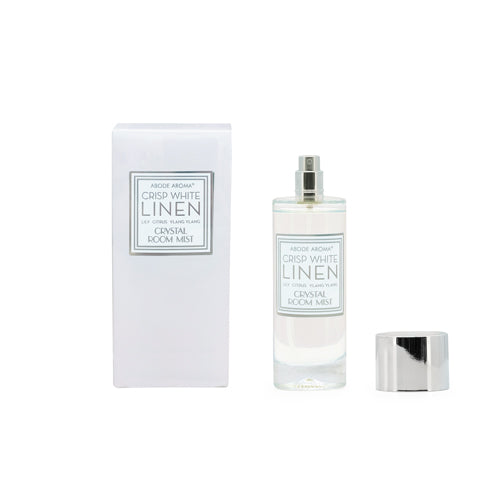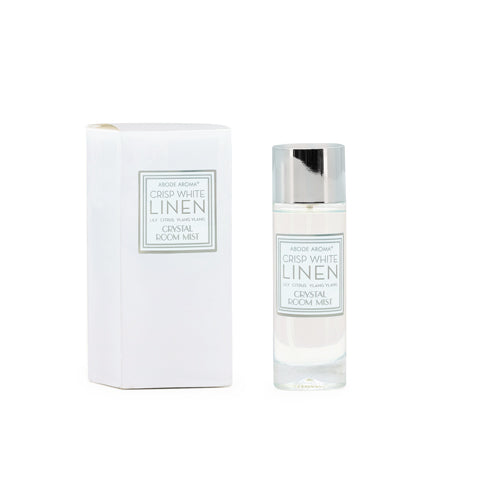 Our Crystal Room Mists have been designed to envelop your space with a refreshing burst of fragrance. They are presented in a classic glass bottle with elegant silver cap and enclosed in a beautiful white box, making them an ideal gifting option.
Fresh drifts of white lily and posies of ylang ylang blooms are enlivened with luscious servings of peach, red apple and citrus leaves to form a liberating perfume that dances on a soft ozonic pillow of musk and summer jasmine.
Dimensions:
4.5 cm diameter X 15cm height
The 100ml room mist acts as a light fragrant blanket of mist and are effortless to use.
Their simplicity makes them extremely versatile so they can be used anytime and for any occasion.
They instantly elevate the ambience of your home or space, whether you're in need of a quick refresh, mood lift or party atmosphere. You can even take them on your travels for a luxurious touch of home comfort. Spritz them on bedding, cushions, curtains or simply in the air.
Fragrance Description
Top NotesLilly
Heart/Middle NotesCitrus
Base NotesYlang Ylang
candle safety
To get the most out of your candle and ensure every moment of your burning experience is pure pleasure, visit our candle safety page for tips and advice
Diffuser FAQs
We want you to love every scented moment of your room diffuser. Visit our Diffuser FAQ page to help put your mind at ease and ensure you get the most out of your diffuser experience.
Reviews