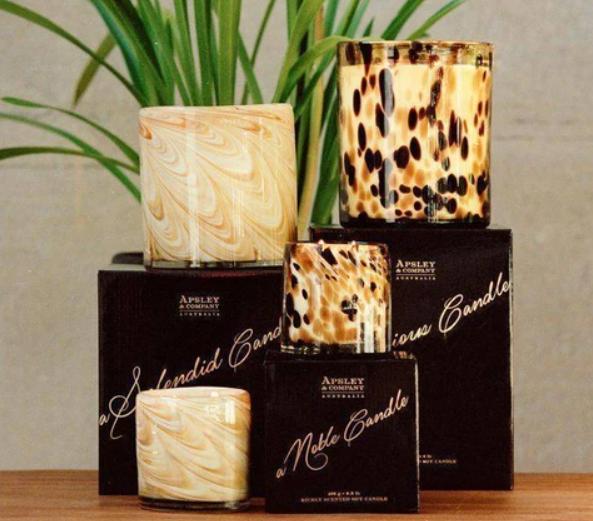 Scented Candles Perth
Leap into moods, sensations and pleasures at the spark of a match with our luxury candles.
Untangle and unravel at ease as you glimmer in the company of mesmeric fragrances, carefully curated by expert European perfumers that take a traditional approach to candle creation with hand-poured wax in every lustrous glass jar.
Waft in the possibilities presented by the hypnotic swirls of ambergris, pink peppercorns and cedarwood; or perhaps, the fragrance of sun-drenched days celebrated with friends sharing sparkling juice with notes of Sicilian orange, blackcurrant and patchouli.
Apsley and Company's candles are unmatched, transforming spaces in a trance-like manner, emulating worldly delicacies and sophistication. 
Our collection of candles is formulated with premium botanical soy wax, 100% German cotton wicks and transformative perfumes, abiding by a no animal testing policy, to make masterpieces with a social conscience.
Each candle is hand-poured and the vessel in which it comes, can be recycled, reused or repurposed.
With a spark of Apsley and Company's candles Perth, be presented with endless opportunities to curate your ambience and wander into the limitless possibilities of splendour and elegance, whilst remaining mindful.