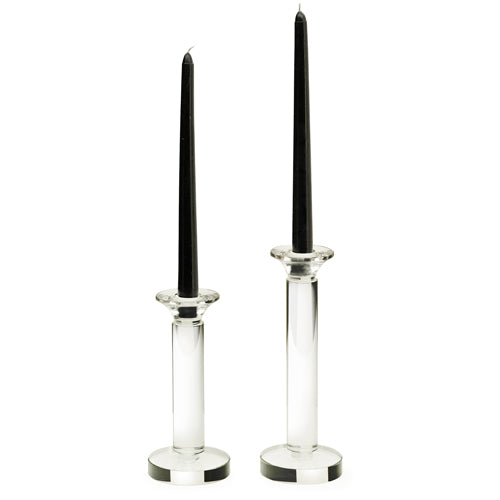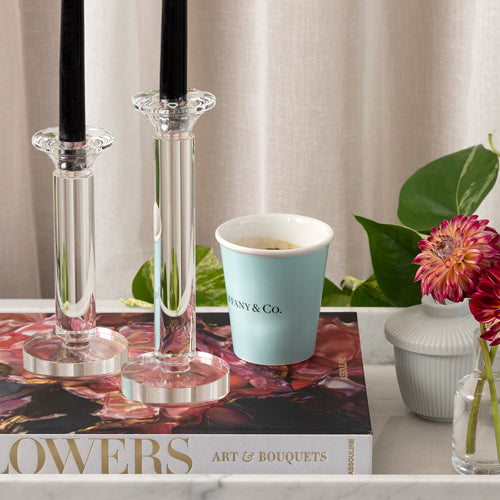 We invite you to experience table styling in its grandest form with our pair of Abode Aroma® Cybus Pillar Crystal Candle Holders.
The exquisite hand-cut and polished crystal pieces are designed to be adored. Each one hand-crafted by an artisan master with a passion for creating an elegant fusion of classic and contemporary design. The two pillars are different heights to help you curate a unique tablescape.
We have packaged our crystal taper candle holder duo in luxurious elegance to make the perfect gifting option. Each product is presented in a crisp white handmade box embellished with a silver foil inscription and wrapped by a protective acetate cover.
Dimensions:
A – 8cm x 8cm x 22cm (Weight 0.55 kg)
B – 8cm x 8cm x 18cm (Weight 0.45 kg)
candle safety
To get the most out of your candle and ensure every moment of your burning experience is pure pleasure, visit our candle safety page for tips and advice
Diffuser FAQs
We want you to love every scented moment of your room diffuser. Visit our Diffuser FAQ page to help put your mind at ease and ensure you get the most out of your diffuser experience.
Reviews