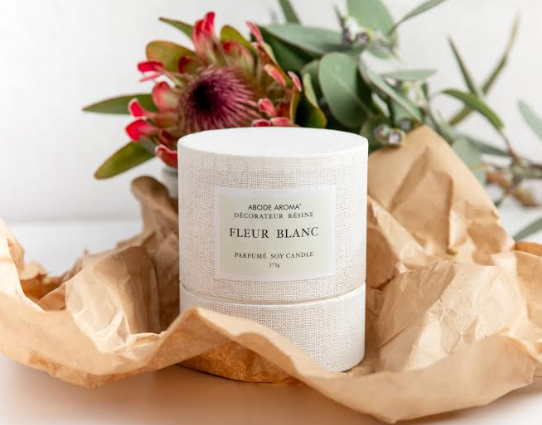 De la Terre
De la Terre, (of the earth), an evolution in premium home fragrance. A world first utilising resin, the collection captures the very essence of Mother Earth at the beginning of time.
De la Terre opens nature's perfumed curtain to new intricacies, heralding the dawn of a new era in the finest of home fragrances.
Pristine symmetry and rich in detail, the candle glass vessels are tinted to match the diffusers reflecting chic and sophisticated decorator luxe. The de la Terre range showcases three earth inspired fragrances designed to uplift, down-wind or simply add an air of luxury. Packaged in a natural french linen cylinders with elegant labels.